About
If I asked you to write down ten things that make you "come alive," what would you write?
Meet Laurel
If I asked you to write down ten things that make you "come alive," what would you write?
After reading Career Renegade by Jonathan Fields, I did just that. I wrote my random thoughts on tiny pieces of scrap paper…biking, hiking, meaningful sustainable travel, great food, delicious wine, unique experiences, new and old friendships, taking the time to appreciate the small stuff, exploring new places, paying it forward…
As I read my list to my husband one evening, it was as if an active travel company jumped off the page. I could combine the whole list and share my enthusiasm and love of Vancouver Island with others at the same time. There is nothing like this available in our area…this would be unique! Maybe one day we could offer travel experiences elsewhere in the world!
Giving wings to our wheeled adventures
After much research and careful planning, we knew this was going to fly, so I took a leave from my teaching position to tackle this challenge full time. Now, going into our twelfth year, I continue to find inspiration and motivation with every tour. We've met so many interesting people from all over the world who have shared their love of active travel, new experiences, and (re)discovering joy. Island Joy Rides continues to seek out the friendliest guides, the most delicious and freshest foods, the most beautiful scenic cycling routes, the tastiest and most innovative breweries, wineries, and distilleries, the comfiest beds, and the best views.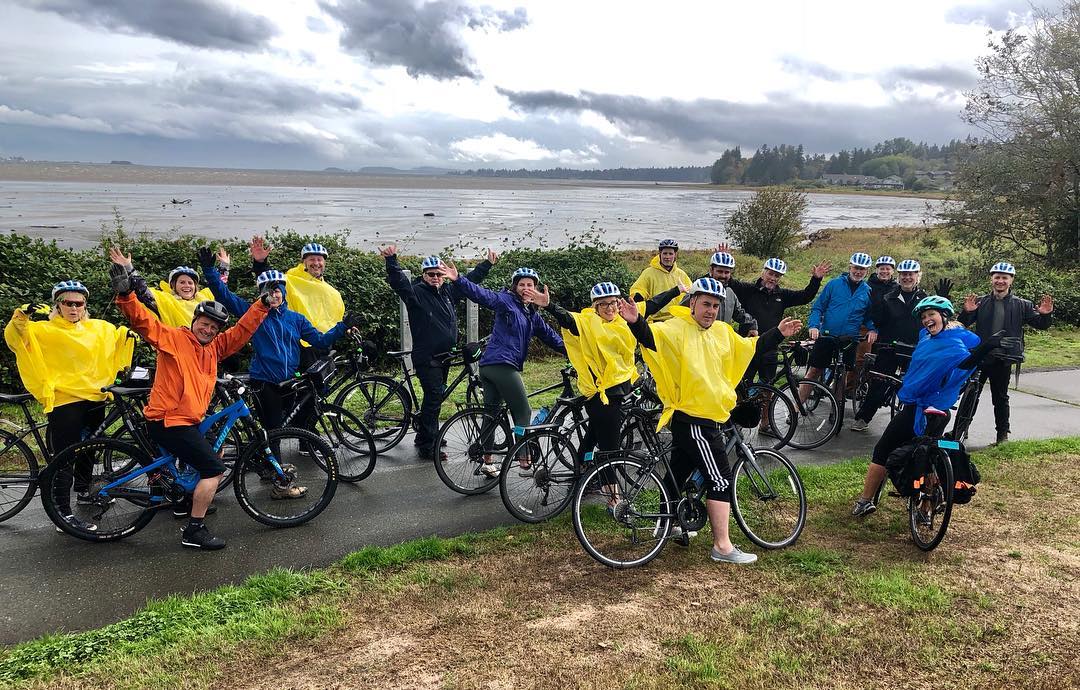 Sharing the Joy
We are thrilled to be sharing our area and joy. Whether you are new to cycling tours or have travelled around the world on your bike, we invite you to join an Island Joy Rides tour and experience the abundance of wild, yet refined Vancouver Island culture.
– Laurel Cronk, Founder
Inclusive Community
Island Joy Rides is an inclusive community of adventure seekers–we aim to foster connections to the outdoors for all people from diverse backgrounds and walks of life, provide safe spaces for exploration, and encourage dialogue regarding inclusion and access to the outdoors, particularly for our friends in LGBTQIA and BIPOC communities. 🏳️‍🌈🏳️‍⚧️