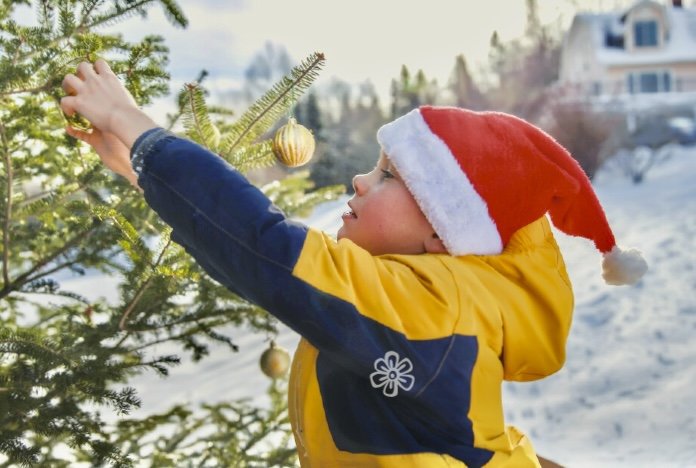 At Island Joy Rides we search for joy all year long. Christmas traditions connect us year after year. We look forward to them, and reflect back on them. For every beautiful tradition there are memories and stories that last our lifetime. Read more from Laurel and Leah on their most memorable Christmas Traditions.
The Story of the Night Tree
Every Christmas Eve, my family and I bundle up and head outside and decorate a tree for the animals. This favourite Christmas tradition was inspired by the children's book, Night Tree by Eve Bunting. It's a story about a young boy and his family who decorate their favorite tree with popcorn, apples, tangerines, and sunflower-seed balls as a gift for the animals of the woods. When I ask any member of my family, from the kids to the grandparents, they all agree that this is their best part of Christmas.
I will never forget our first Night Tree experience. I love telling this story now, as family traditions have to start somewhere. Jaimen, our eldest, was 2 1/2 years and Kaely almost one (they are now 30 and almost 29). Just like in the book, the snow was gently falling and, bundled up, we ventured into the forest with two other families. For anyone who has had kids, they can probably relate to the fact that things often aren't as easy as they appear in books. It took us so long to get the snowsuits, hats and mittens on that we were all melting by the time we got to the path. But once we began our stroll through the magical forest, all feelings of discomfort evaporated.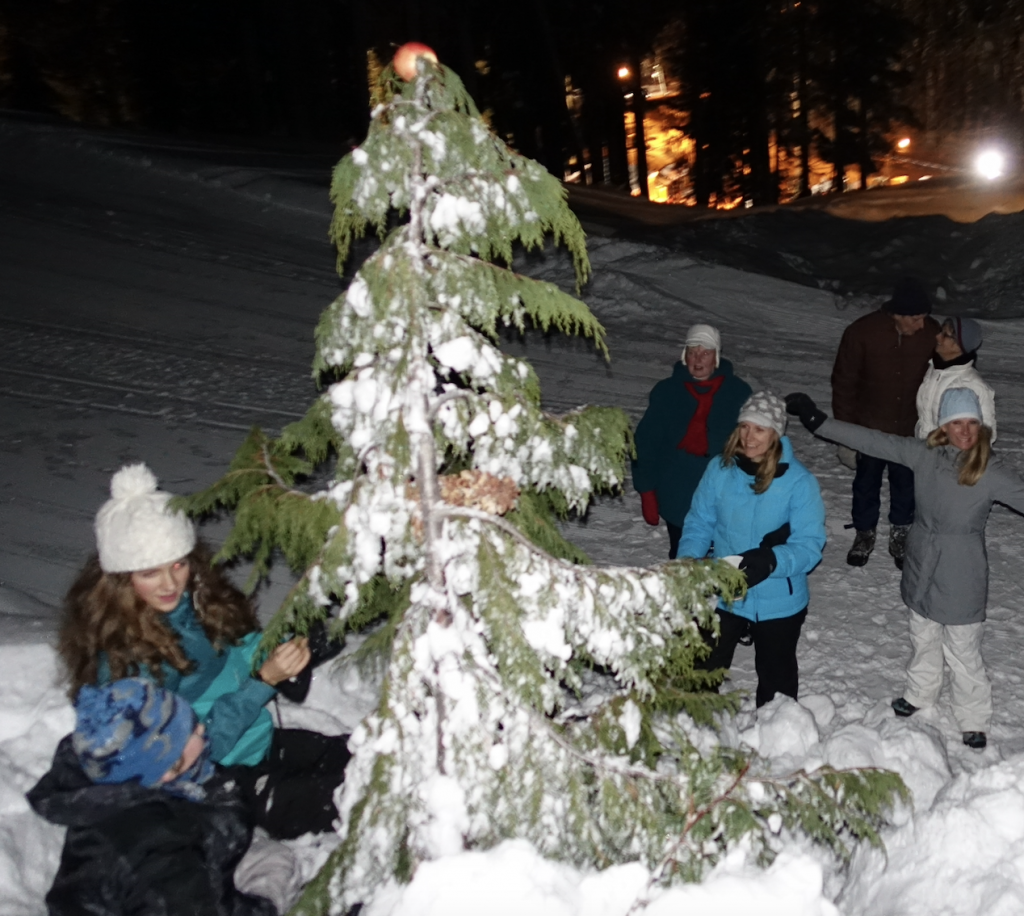 Personal stories to tell for years…
We found the perfect tree and the kids began to decorate. I noticed one of them sucking on one of the pine cones we'd made, peanut butter and bird seeds stuck to her face. Appreciating that the kids were perhaps a bit young to fully appreciate the meaning behind this outing, this made me chuckle. All was just like the Night Tree story until Jaimen turned to us and said he had to go "numba two" – and couldn't hold it. Yikes!
Down came the zipper and off came the snowsuit. Holding him in position, it felt like forever until before he relaxed and completed his job. By then the other kids were tired, cold, and ready to head back. We all quickly sang a couple Christmas songs around the tree and made our way out of the woods. Not quite like the book, but it was the start of something special.
When I told my extended family about our Night Tree experience, despite the Jaimen story, they were keen to join us the following year. So, on Christmas Eve, 1993, we set out with both sets of grandparents, aunts, uncles, sisters, and cousins to decorate a tree for the animals. It was simply magical.
Traditions Evolve
As the kids grew up, our Night Tree tradition evolved – but there are certain elements that remain the same:
We all go out. No one is left behind.
We plan ahead. Before we leave the house, the table is set, the Beef Bourguignon is simmering, candles are ready to be lit, and the Christmas music is playing. That way we walk into that warm, joyful feeling of Christmas.
We don't make any decorations with strings. One year it hit us that the strings around the apples or popcorn might get caught on the animals. Now we throw the popcorn on the tree and strategically place the fruit on the branches.
We get silly. Whether it's snowball fights, making angels in the snow, or salsa dancing around a palm tree; all generations laugh and have fun.
We have a moment of silence. Now that the kids are older, we each light a tea light and take a minute of silence. This was to remind us to stop and savour all that surrounded us. Some years this exercise is more directed. Sometimes we simply stand together in silence.
We sing and dance! We sing our favourite Christmas carols and now bring a speaker so we can turn up the volume and dance to great songs like, Feliz Navidad!
There are so many reasons why it is our most cherished tradition. It gets us outside for a walk, even when the wind is blowing sideways. Decorating a tree for the animals reminds us to think beyond ourselves. It's simple, inexpensive, and takes very little planning. It provides an opportunity to be the moment – connecting and enjoying each other. And, when we return to the smells, sounds, and warmth of Christmas; our hearts are filled with love and joy. To me, that's what Christmas is all about.
~ Laurel
The Flight of the Christmas Tree
The Christmas tradition that always brings me the most joy is selecting our Christmas tree. When I was young my dad flew helicopters and had privileges to take us out. For years we would venture out to the hangar for our annual Christmas tree flight. We all loaded into the helicopter with our thermoses of hot chocolate and bag lunches that mom packed, quietly waiting for the approval to begin our excited chatter over the headset mics. Dad chose a spot he could safely land and unleash us to the wild in search of the perfect Christmas tree.
The challenge for all of us agreeing on what tree would make the flight home was often the hardest part. Dad would cut the tree (sometimes a different tree than what we had selected…adults had a better vision of what a 'great' tree would look like!) and then secure it to the skid on the outside of the helicopter. Our eyes fixated out the window, watching the branches flap into one another for the quick flight home. One year, I watched my dad in the backyard drill holes into the trunk to add more branches of our thinly limbed tree. A clever move.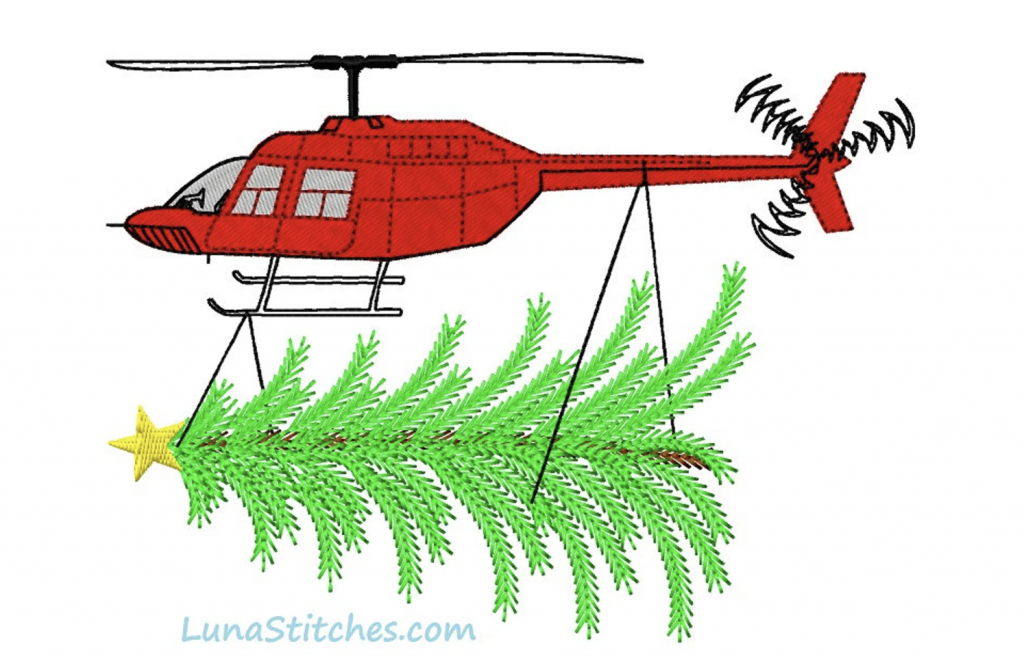 It wasn't until I was 12 yrs old that I realized how special our Christmas tree tradition was. I had thought most families had a helicopter as a second vehicle. Just the other day my sisters and I reflected about the surprise of others when we describe this wonderful family tradition. We are still a bit unaware that this wasn't normal…lucky us. Amazing memories to talk about for years.
Upon my return to Canada, our new favorite family tradition is once again getting our Christmas Tree. We are so lucky to have access to Crown land. With a permit from the government we venture out to select our own personal tree. Along with hot chocolate and snacks this makes for a unique Christmas experience.
And a few more…
A few other traditions we have that top our annual to do list.
Donate to our local food bank Every little bit counts
24 day homemade advent calendar (doubles as tree decorations too)
Ski & snowboard at our local ski hill Mt. Washington on Christmas morning
Watch 'Prep and Landing'
Put up outdoor Christmas lights
Tour the neighborhoods to look at the light displays
Make gingerbread cookies
Share our home brewed porter with friends. Yum!
~ Leah