We are experience makers.
Born out of a love for the outdoors and the sense of freedom that cycling and paddling bring, our boutique bicycle and kayak tours celebrate active lifestyles, locally-sourced food, and connection with people and places. Whether you join us for an afternoon or 6 days on guided or self-guided adventures, our Joy Rides are designed to help you (re)discover joy while experiencing the best of Campbell River, the Comox Valley, and the Discovery Islands.
Featured Tours
Learn more about some of our most popular upcoming tours, on land and sea.
Cycle & Kayak
Multi Day Holidays
Choose Your Own Adventure
As "experience makers," we take great pride in taking a simple activity, sprinkling it with island joy, and transforming it into a meaningful and memorable experience.
What Our Joy Riders Are Saying
This series is intended to highlight some of the Joy Riders who left a mark on our hearts; to share a small part of their story.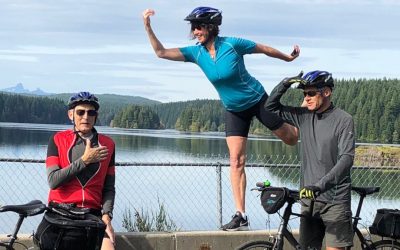 It's really up to you to cultivate joy—no matter where you are. Joy is found wherever you get completely enveloped in an experience, when you lose yourself: your worries, your ego, your past, and your future....